"Music expresses that which cannot be put into words and that which can not remain silent."
Victor Hugo
Purpose:
To nature talent, promote musicality, and broaden music public education.
About the artist: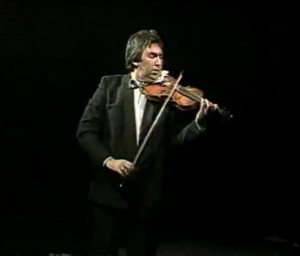 Maestro Lefkowitz began his studies at the age of seven, made his debut with a symphony when he was twelve, and at seventeen was admited to the Moscow Conservatory to the class of the legendary Leonid Kogan. His studies continued with such renowned master performers as Nathan Milstien, Mischa Mischakoff, Roman Totenberg, Henri Temianka, and Jean Fournier of the Mozarteum Acadeny in Salzburg, Austria.
Aside from having achieved numerous honors and awards including the top prize in the 1983 Carnegie Hall International American Music Competition, Lefkowitz has been a member of the Los Angeles Philharmonic since 1977 and served as violin professor on the music faculty of Chapman University.
He has worked extensively with all levels of string musicians, providing master classes for public high school music programs for much of the past three decades. His talent and musical energy has inspired many young musicians to continue.
Mischa Lefkowitz Institute is designed to teach online solo and chamber music repertoire underlining the following goals. Our focus is on developing young talent and specialize in working with students of all skill levels. The student will be given demonstrations on the solo repertoire which they are working on. The repertoire consists of violin concertos, violin sonatas, short pieces, and concert works as well as chamber music repertoire including duets, trios, quartets, etc.