Bolling Gavotte and Ragtime are from Suite for Violin and Jazz Trio.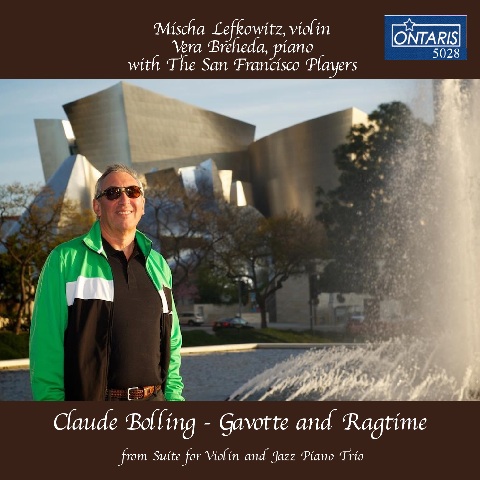 Claude Bolling, a native of Cannes, France, was a jazz piano prodigy and acquired most of his musical education by listening to recordings. Duke Ellington was his model as a performer. Bolling was also a prolific film composer, having written the music for over 100 films including Borsalino and California Suite. He also has performed with many great artists of a variety of genres, including the violinist Pinchas Zukerman, jazz pianist Lionel Hampton, cellist Yo-Yo Ma and more. Bolling is still alive and is one of my favorite living composers.
You can visit his website to learn more about this great composer.
You can also see a video of me performing this enjoyable work below:
Claude Bolling Gavotte and Ragtime